We predict this will become your go-to screen for declined transaction reporting. The listing, which replaces the Declined Transactions by Date listing, provides helpful information and allows you to navigate directly into the Transaction Detail by clicking the hyperlinked batch date. Filter options include batch date range, source type, decline reason, recycling status, and the recycling result.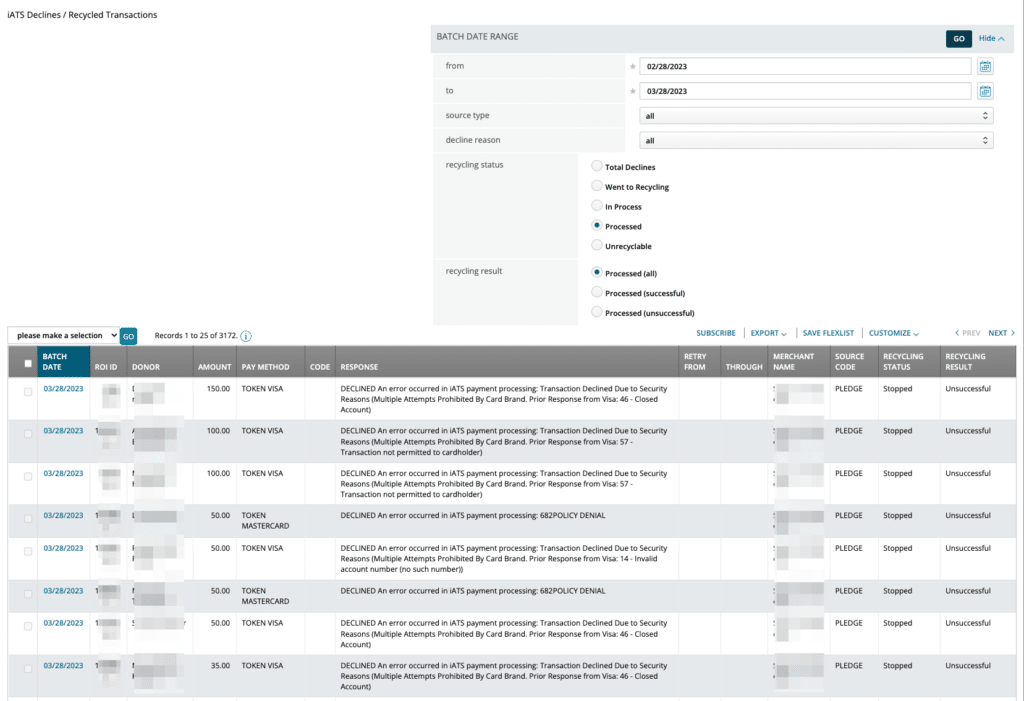 You also have standard features to customize additional donor information, save as a FlexList, subscribe, and export, and you can even cancel recycling for up to 25 transactions at a time! 
Pro Tip: Use this screen to identify transactions where recycling efforts were unsuccessful and save them as a FlexList or export the results to assist you in following up with constituents.