The vCard feature lets you quickly and easily copy individual contacts between your personal address book, like Outlook or Google Contacts, and Revolution CRM. A vCard (or .vcf file) is a standard way to transfer a 'business card' worth of contact information and to import details like phone numbers, email addresses, and mailing addresses.
Exporting: Assuming your user account security permissions allow it, you might have already noticed the new Export Contact Details icon in your search results. This icon is present in both the curated and conventional views and in other places in the application.

You can also export contact details through the constituent record. Click on the double star (Actions) subtab, then select download contact under options.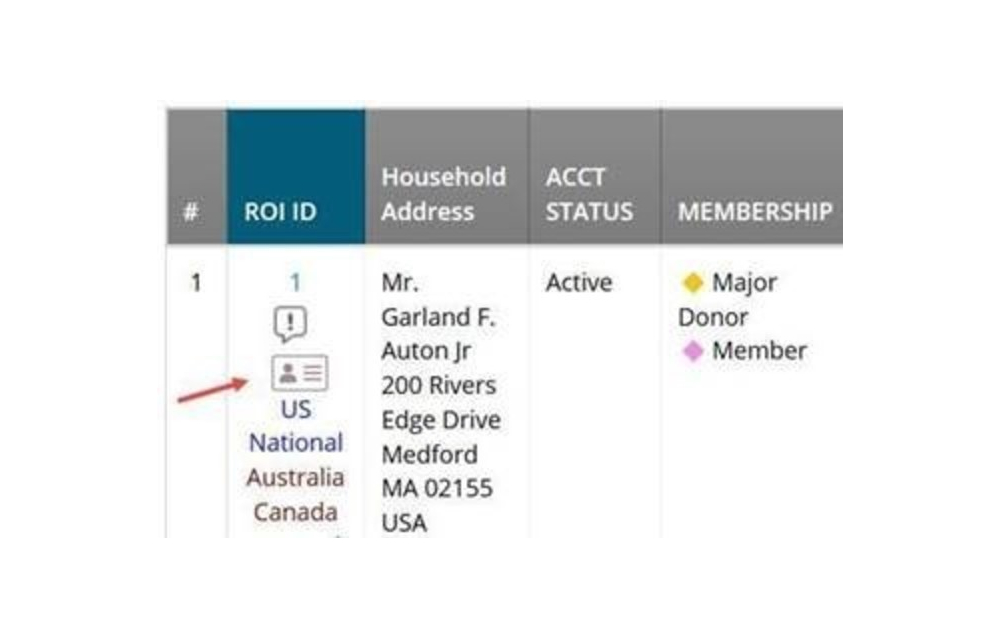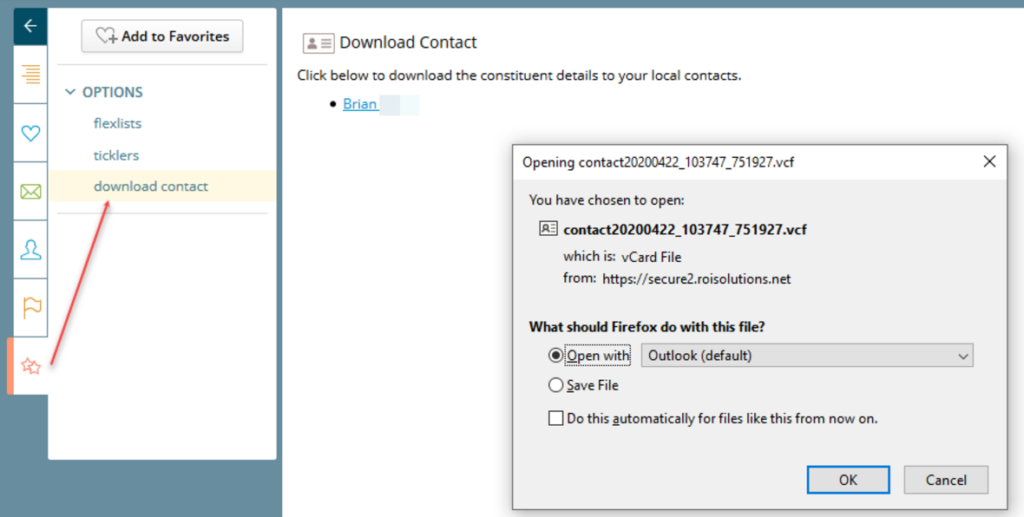 Importing: To import contacts, there is now a new option to import a vCard on the Search tab. You can drag and drop a saved vCard file or 'browse' to upload one, and a brand-new contact will be created using the imported information.