May the Fourth has become Star Wars Day as an appreciation and celebration of the Star Wars Brand promise, "May the Force (4th) be with you?"
The slogan became famous and was celebrated initially on July the Fourth. Still, when Margaret Thatcher became the first female prime minister, May the Fourth, 1979, became Star Wars Day when the London Evening News read, "May the Fourth Be With You, Maggie. Congratulations."
In the Star Wars universe, a Jedi is a member of the Jedi Order, an ancient order of peacekeepers and guardians of the galaxy. Jedi are skilled in using the Force, an energy field that permeates the universe and can be manipulated to achieve a variety of abilities, such as telekinesis, mind control, and enhanced physical capabilities.
Jedi adhere to a strict code of conduct emphasizing selflessness, compassion, and justice. They use their powers to protect the weak and defend against the dark side of the Force, which is associated with fear, anger, and aggression. Jedi are trained from a young age in the ways of the Force and the use of the lightsaber, a weapon that emits a blade of plasma and is used for both defense and offense.
Overall, to be a Jedi is to be a warrior of peace, using one's abilities to uphold justice and protect others while also striving to maintain a balance between the light and dark sides of the Force.
At ROI Solutions, we strive to be the peacekeepers and guardians of your galaxy of data analytics. ROI Solution Jedis are skilled at creating and leveraging innovative purpose-built products and services for the nonprofit industry. We are savvy at identifying and securing the conversion of your constituents.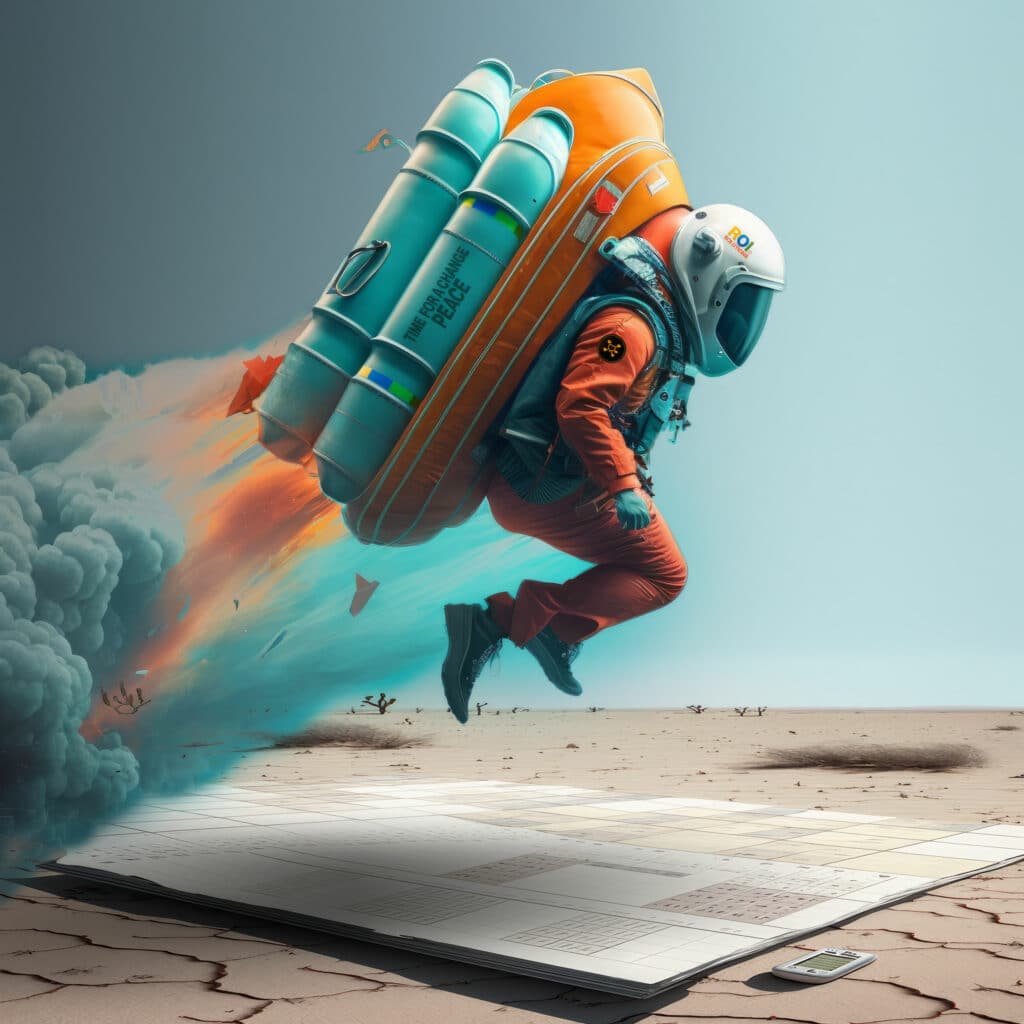 Revolution CRM can help you rise above dark force spreadsheets, manual operations, and workarounds that steal your precious time, limiting the success of your organization's mission.
Unite Analytics can help you make sense of the data cyclone and death star of data. We make it easy to rapidly ingest data from across the organization and provide your teams with one place to see where it intersects. You'll soon find calm in the eye of the galaxy storm of data.
Ignite Marketing will empower nonprofits to precisely define audiences through data-driven criteria and efficiently automate engagement strategies across your galaxy, channels, techniques, and point solutions.
MiLo Intelligence is a distant cousin of R2D2, which leverages machine learning models designed, built, and nurtured by data and fundraising experts. We help you build, score, test, and refine constituent audiences to maximize fundraising outcomes.
We are fans of Star Wars and wanted to celebrate Lucas Films' timeless achievement, the years of entertainment they have provided, and the dreams and hope they have encouraged.
When we created our new brand and launched yesterday, May 3rd, we had a lot of fun illustrating and compositing our own artwork in combination with stock and with the innovative use of Discord Midjourney AI to help us tell our story in a fun, colorful, and engaging way.
Contact us. We would love to be your data Jedi and guide your organization and mission to the stratospheres.
May the Fourth be with You.